I had a wonderful possibility to visit Neutraubling minigolf center this week during my trip to Regensburg.
I can't imagine any better way to forget long day of sitting in the warm meeting room than to see a great place like this and of course to take the opportunity to play minigolf.
My choice was to play on concrete this time, but at the area there are both concrete and miniaturegolf courses. After playing the winter season at Tampere in Rahola it would have been nice to play also miniaturegolf, but it also was a reason to go to concrete.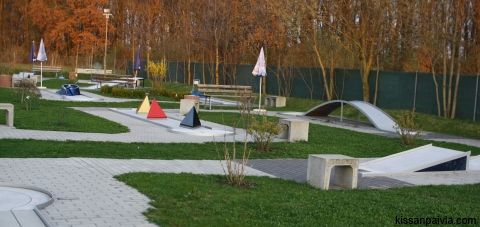 Thanks to Pasi Aho I had a phone number of Klaus Reinisch, who had promised to help me through the courses. I didn't have my own minigolf balls or club with me, but thanks to Klaus, I had still possibility to play. Thak you Klaus!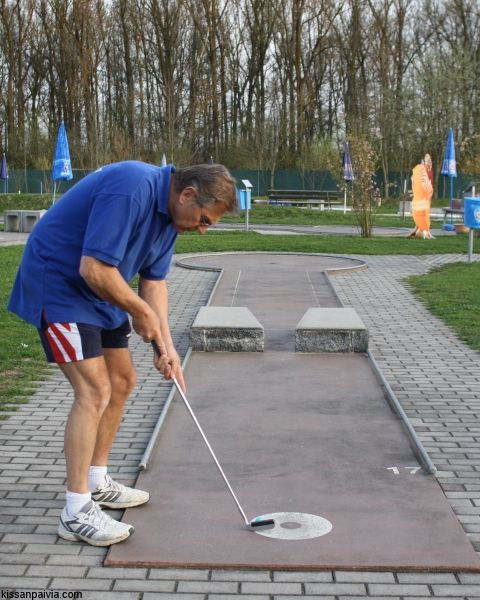 I am not too experienced player yet and I had fear that I would not even hit the ball. There was no worry of that because with good instructions only couple of courses gave me hard time.
All the previous concrete experiences for me had been in Vaasa and the surface of the courses were totally different. I was surprised that it did not affect much how you play. Of course the tracks are different, but they are the same as well.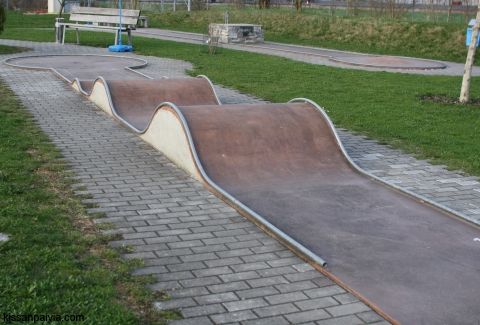 My favourite course at Vaasa is terrace.
In Neutraubling that was the hardest! I really would have liked to learn that course properly. Pity that I had only one evening. Too bad that I lost my luggage and playing shoes for the first night and missed the opportunity to visit Neutraubling twice.
It was a warm evening and a jump start to outside minigolf season for a Finnish amateur. In Finland the tracks were still under snow when I started my trip.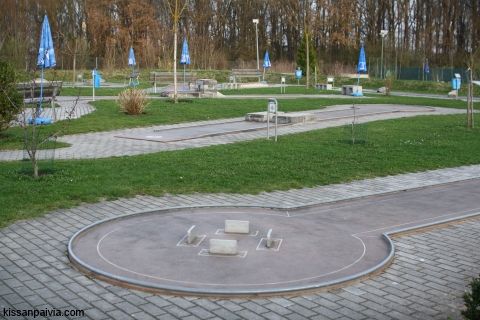 One thing is certain. Now I know, that every time that I visit some new country or place and stay for several days, I will try to locate local minigolf courses. In France I didn't have much luck, but this experience gave a glimpse of the great minigolf world that is out there.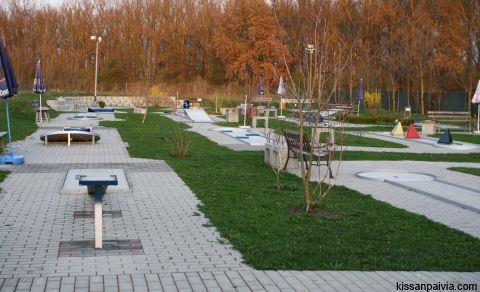 All roads lead to Neutraubling next year?